WHAT DOES IT MEAN TO BE BLACK IN ASIA?
by Nyasha Oliver
AS A TEENAGER GROWING UP IN THE MID-2000S, LIVING IN ASIA WAS MY DREAM. Every single day I was on the internet, searching for people I could relate to, musicians like Crystal Kay and Yoon Mi Rae. I found out about how genres like dancehall and reggae made their way to that continent. It felt like entering and exploring an alternate world where being Black in Asia was a very real possibility. It certainly didn't seem it to a school-going me, or anyone I knew then. I didn't know of anyone Black who had lived in Asia until I got into Asian pop culture and even then, to the best of my knowledge, there was no published fiction that could go into detail about the reality of being a Black person living in Asia.
Enter Black in Asia, the anthology birthed by Spill Stories in 2020. Spill Stories is a writing platform run by Black and Asian women recommended to me by a friend, Shanice, and their anthology immediately gripped me. Written in response to the pandemic's Black Lives Matter moment and movement, the book is by Black writers who currently live or have lived in Asia across countries like Myanmar, Hong Kong, Singapore, and others. With over twenty diasporic stories by creative individuals such as Kemikal Kris and Erica K. Butler, the anthology shares short stories, poems, and personal essays about their experiences, some uplifting and some upsetting.
With all the contributors having resided in Asia for at least three years, and many for over ten, Black in Asia offers a brilliant introduction to the reality of what it's like to be Black and live in Asia. In the words of Spill Stories' founder Tiffany Huang, these pieces "share a glimpse into what it's like to be non-Asian people in Asia to inspire joy, reflection, and self-awareness among all readers." These stories reveal what the average person, who may have yet to set foot on the continent, doesn't know about living in racially homogenous countries like Japan or Korea. I believe that only a year or more in Asia will truly open your eyes to what it feels like to live there, but Black in Asia offers a worthy alternative.
Let's start with Jessica O. Acholonu, a teacher and travel enthusiast living in Myanmar and reflecting on the difficulties of maintaining and washing your hair. Dyondra Wilson is a writer and teacher residing in Korea and getting by with what little Korean she can speak, all the while fielding ignorant questions, colourism, and all manner of microaggressions. From Trey Hurst's chapter, a visual artist and designer living in Thailand, we learn: "I can't take the train without at least one person seeing me as a threat and recoiling away from me. I notice it; I can't always ignore the 'purse clutch' or someone frantically checking to see if their wallet is still there."
After sixteen years of research, after talking to people who were born and raised in Asia, after having lived there myself, I am unsurprised to learn nothing has changed. When I lived in Japan, I experienced everything Jessica, Dyondra, and Trey did. I had visited Japan twice prior to moving there. I even had friends living all over the country. Fast forward to 2016 and I was at Narita International Airport to begin my working holiday in Tokyo. A working holiday offered me the perfect middle ground: it gave me the opportunity to choose my own career instead of the more traditional route of teaching English with JET (also known as the Japan Exchange and Teaching Programme).
After sixteen years of research, after talking to people who were born and raised in Asia, after having lived there myself, I am unsurprised to learn nothing has changed.
Bushy-tailed, I set foot in the country I had dreamt of living in since I was 13, sporting a baggy grey hoodie and black leggings. I remember a feeling of anxiety settling into the pit of my stomach and my mind buzzing with swirling thoughts of failure. Will I manage to blend into society or are the Japanese going to see me as an English-speaking foreign fraud just here for a good time? Will my dates ghost me because they'll see my fluent Japanese as trying too hard to be Asian?
I was right to be wary. Most recruiters rejected me because they wanted a White American male. Japanese men only wanted to go on a date with a foreigner to brag about their worldliness. People underestimated my language skills, often. Once, the mother of a child I was teaching English to told their nursery I didn't speak any Japanese and advised them to communicate with me in English. I understood everything she was saying right there and then. When I protested in Japanese, the teacher looked at me dumbfounded.
No matter how genuine, Black people—and other foreigners living in Asia—are slotted into three categories. There's the foreign actor, the so-called know-it-all who wants to be deemed different and marry into an Asian family. Next up is the obsessive fan of pop culture who lives in a fantasy bubble and understands nothing of real life in Japan. The last is that person who takes the traditional route of teaching English with minimal knowledge of the country's customs and is shocked when their privilege doesn't work for them. I have been slotted into the second many times. I imagine how an embarrassingly overexcited Black girl in love with Japanese pop culture would have appeared. Even my family and friends saw it as a phase. They were all wrong: I remain enthusiastic and passionate about Japanese and Korean culture. I am so proud to be a Black woman who has lived in Asia.
It's not all bad. Black in Asia also highlights positive experiences, such as that of Tone Twisted, an art director and model in Shanghai featured on the front page of TaoBao (China's Amazon). I, too, loved my time living in Japan. It helped me grow as a person. I experienced working in various industries and became more fluent in Japanese, learning a lot about family life and how class structures society over there. You see, Japanese society prides itself on appearing like the perfect elder sibling to the rest of the world. The people with elementary knowledge of Japan eat it right up. The reality is far uglier and one structured by a strict social hierarchy that factors everything from a person's job, such as a high-flying politician, to their race. A "hafu", otherwise known as mixed race people in Japanese, are deemed lesser.
What certainly doesn't help is the sheer lack of statistics tracking how many Black people or people of mixed Black heritage live in Asia. We're haphazardly grouped together with other non-Black foreigners. We are, of course, momentarily separated for racist and colourist remarks in the media specifically targeting us. This intersects with a long history of media representations of how Asians treat Black people, and vice versa, which continues to foster animosity and puts people off entire continents. To this day, on the whole, Black British people hold negative perspectives on travelling (to say nothing of living in Asia).
I now understand, after finishing Black in Asia, why Black and Asian communities have trouble bridging a friendly connection and struggle to ally against systems of oppression. There have been breakthroughs, such as the age of Yellow Peril Supports Black Power, a slogan used in 1960s rallies to show support for Huey Newton, the co-founder of the Black Panther Party, following his unfair arrest. 'Yellow Peril' was a reclaimed racist term dating back to the 1880s when it was used to demonise East and Southeast Asians as an existential danger to the West.
This history has bred both unity and separation, and issues like interracial relationships and cultural appropriation remain the subject of heated debate. Things have improved since the pandemic began, with most Asian communities openly backing the Black Lives Movement and Black people backing the Stop AAPI Hate Movement started in response to COVID-19 hate crimes targeting Asian people. Tiffany Huang is a Taiwanese-American who helped bring Black in Asia into existence, ignoring the chorus of non-Black people who argued that there are bigger, more pressing issues than Black Liberation.
This history has bred both unity and separation, and issues like interracial relationships and cultural appropriation remain the subject of heated debate.
Like in any anthology, there are standouts in this one. Bryce Harvey is a restaurant founder who moved to Myanmar to start his own business. There's also Harmony Ilunga, a student and freelance model who came to Hong Kong as a refugee. Black in Asia also left me hungry for more: I want more uncommon anecdotes. I could talk your head off about that time I was interviewed by Vietnamese students for a school project, or going to a dancehall event in Korea, or being rejected from a sketchy Black hair shop.
I also want to hear voices from places like Europe and Oceania. Most of the writers in this anthology are American, African, or Caribbean, and while I enjoyed their stories, I was surprised to not find a single voice from France, Belgium, or even the UK. There certainly are many documenting their experiences in Asia all over social media, such as Alice Leon, an ex-idol who lived in Japan for 8 years, or Brigitte Ciss, a student who has been living in Korea for 4 years.
While Black in Asia stands tall in a market oversaturated with books about Asia written by White people for White people, how come it took 16 years for a book like this to finally be in my hands? What other stories of being Black in Asia go unnoticed? Why do we still find bookshops brimming with travel guides about Asia written from everyone's perspectives but ours?
So, what does it mean to be Black in Asia? It's being hyper visible in a country ignorant of your problems. It's having to navigate life by remaining invisible. It's to exist in a region that underestimates your abilities because of how you look.
I'm not a spokesperson for every Black person in Asia, but from what I've read, my experiences, and everything that I've discovered since being a teenager, I believe that through my writing, I'm sparking the conversation.
NYASHA OLIVER is a writer and the founder of the spicy food blog, Nyam with Ny. She is currently working on multiple writing projects to uplift Black voices in Asia through her stories and personal experiences. When she's not writing, Nyasha is playing video games, reading feel-good romance and fantasy books, and planning her next escape from Brexit Wasteland.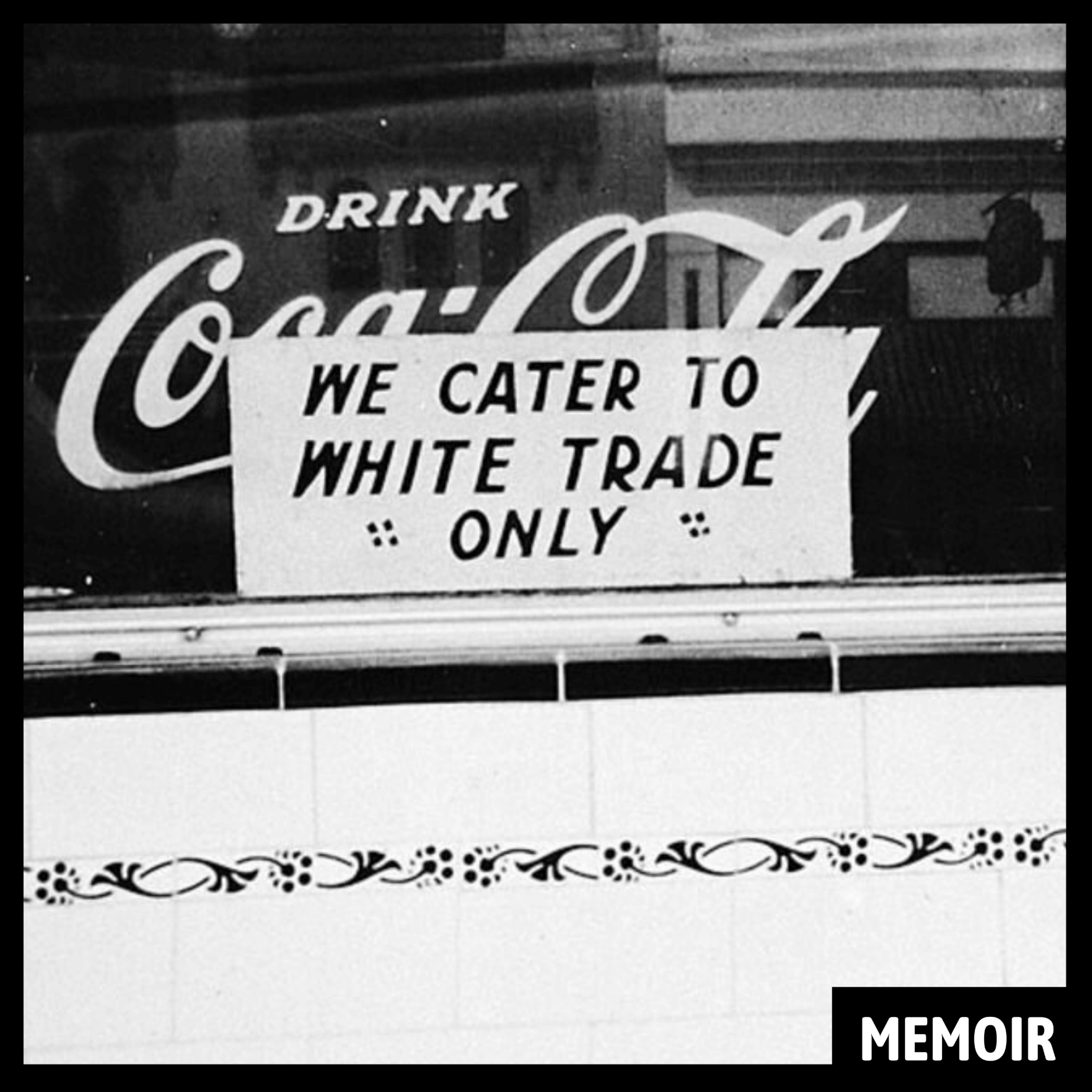 "The Sign in the Restaurant Window"
Copyright © 2021-2022 bigblackbooks. All rights reserved.
We are committed to protecting and preserving the privacy of our visitors when visiting our site or communicating with us.